Video Comparison allows you to compare the original video with the enhanced one.
It is an easy 5-step process: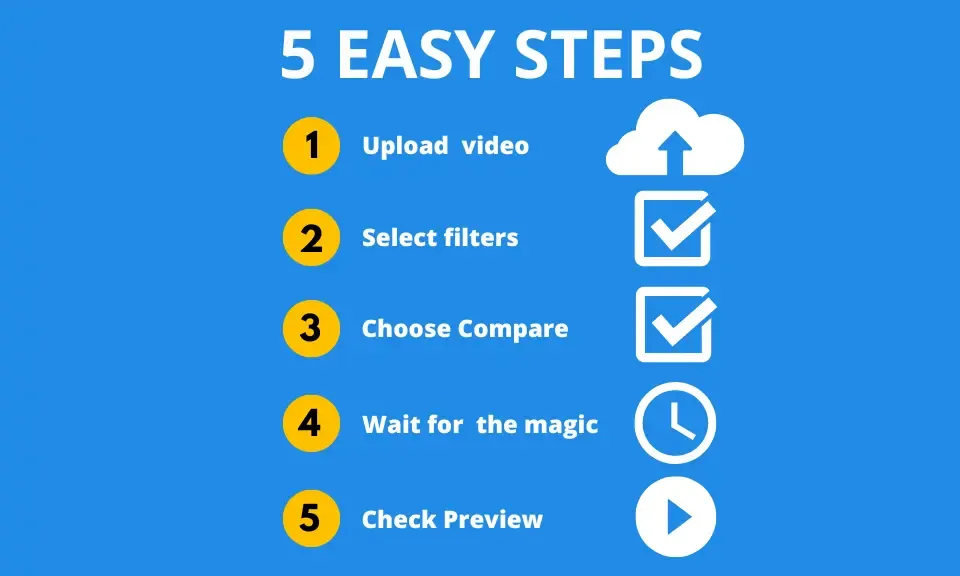 You don't have to memorize these steps - the application is very intuitive to use, and all the steps will come naturally to you.
Nevertheless, a kind reminder to get the Comparison preview - On step 3 select the check box "Compare"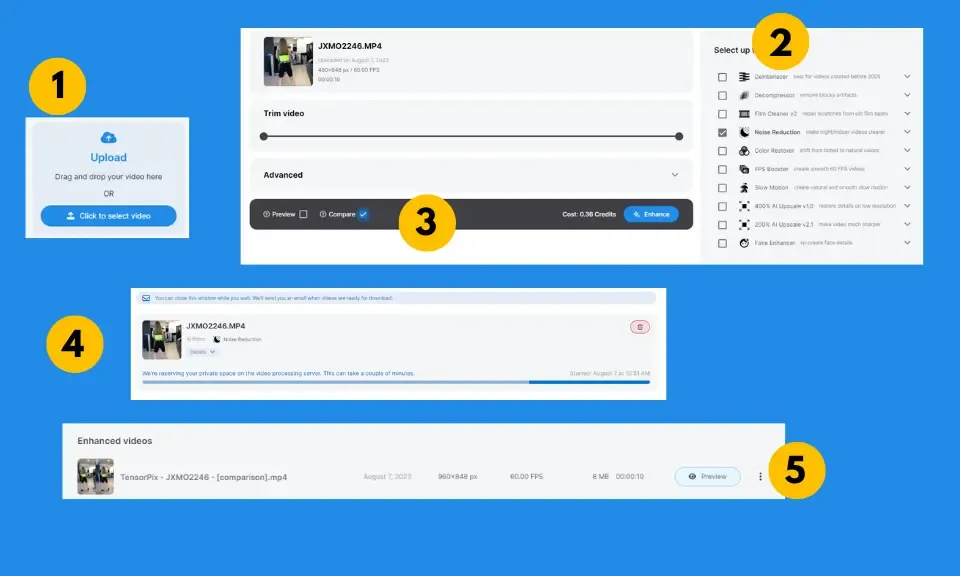 Bear in mind, it is not a default mode, and once you start the enhancement process you won't be able to select the comparison option.
Enjoy your enhancement journey!
Looking for your feedback on Trustpilot