Hey there!
If you're a new subscriber to TensorPix, we've got some exciting news for you. To kickstart your video enhancement journey, you'll receive a generous welcome gift of 1.5 free credits. It's the perfect opportunity to dive into the world of video editing and take your footage to the next level.
Making the Most of Your 1 Free Credit
Ready to make the most of those credits? Here's a quick guide to get you started:
1. Trim Your Footage
Select a 5-second clip from your video. This will allow you to experiment with TensorPix's powerful filters and see the magic in action.

Apply Filters: Once you've trimmed your footage, try applying different filters to enhance it. Whether you want to reduce noise, add a cinematic touch, or experiment with slow-motion effects, TensorPix has you covered.
2. Compare Original and Enhanced Versions
Use the "Compare" option to view the original and enhanced versions of your 5-second clip side by side. This nifty feature lets you see the transformation and ensures you're satisfied with the results.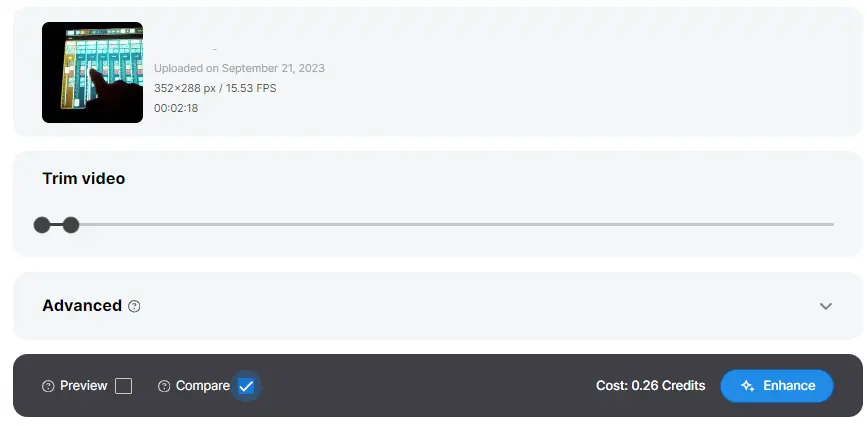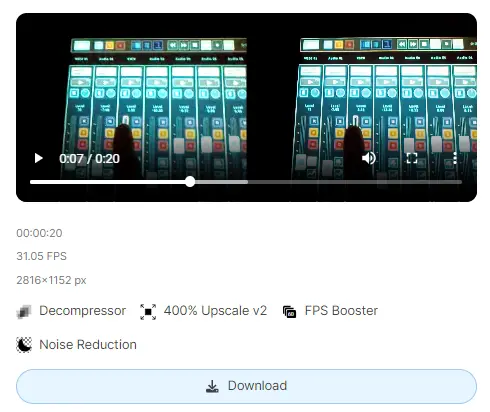 Apply Filters to the Whole Video: If you're delighted with the enhancement, you can apply the same filters to your entire video. It's a time-saving way to ensure your entire video gets that professional touch.
Get a Quote: Before hitting the "Enhance" button, you'll receive a quote for the final cost. This way, you'll always know what to expect.
3. Try Before You Buy: The "Preview" Option
We get it; sometimes you want to be sure you're getting what you want. That's where the "Preview" option comes in handy. Here's how it works:
Click on "Preview" for your selected video. Download the free video with a TensorPix watermark. If you're pleased with the preview and the quality meets your expectations, you can confidently hit the "Enhance" button. You'll know you're getting the same quality without any surprises. It's a fantastic way to ensure you're getting precisely what you desire.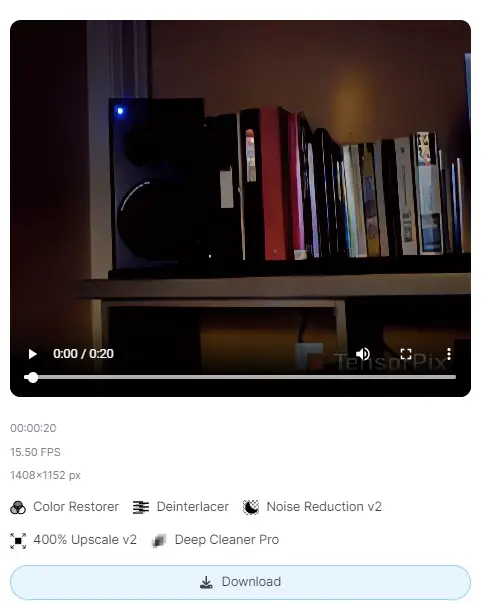 4. Share the Joy: Invite Your Friends
We know you're going to love using TensorPix, and we believe that sharing is caring. That's why we've set up a referral program that benefits both you and your pals. Here's how it works:
Share your unique referral link with your friends. When they sign up and start their own TensorPix journey, you and your friend will each receive 5 free credits. You can refer up to 10 people, which means you have the chance to earn a whopping 50 free credits! It's a great way to spread the word and let your friends in on the video enhancement secret.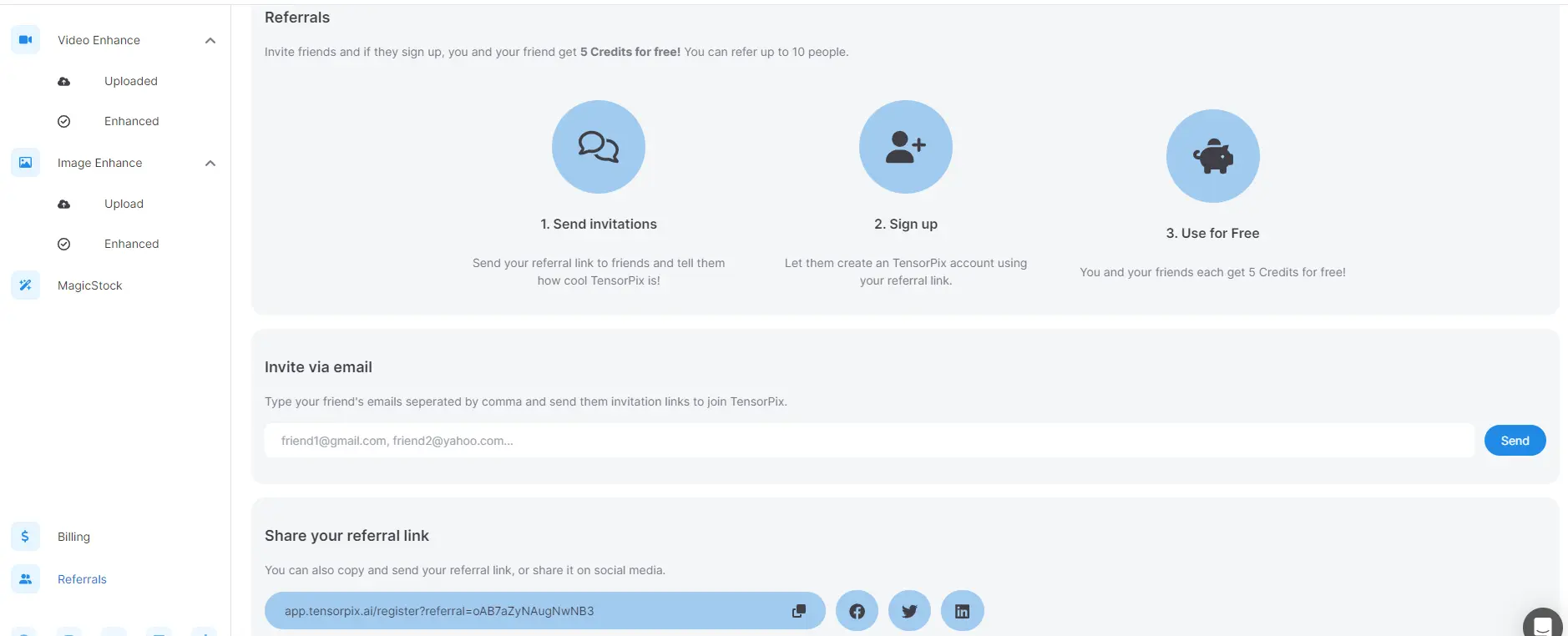 So, go ahead and explore TensorPix with your 1 free credits, use the options "Trim", "Compare" or "Preview" for peace of mind, and don't forget to invite your friends to join the fun. It's time to elevate your videos and enjoy the world of enhanced visuals.
Happy enhancing! 🌟📽️💫