We love older games because they bring nostalgia for countless hours spent playing them. Playing old games brings us back to specific experiences and life memories. Even watching old gameplay makes us feel we were a part of history in the video games industry.
YouTube today is filled with gameplays of modern games. Regardless, there still can be found some recordings of old gameplay. People still love watching gameplays of older games, but unhappily, their quality is significantly worse.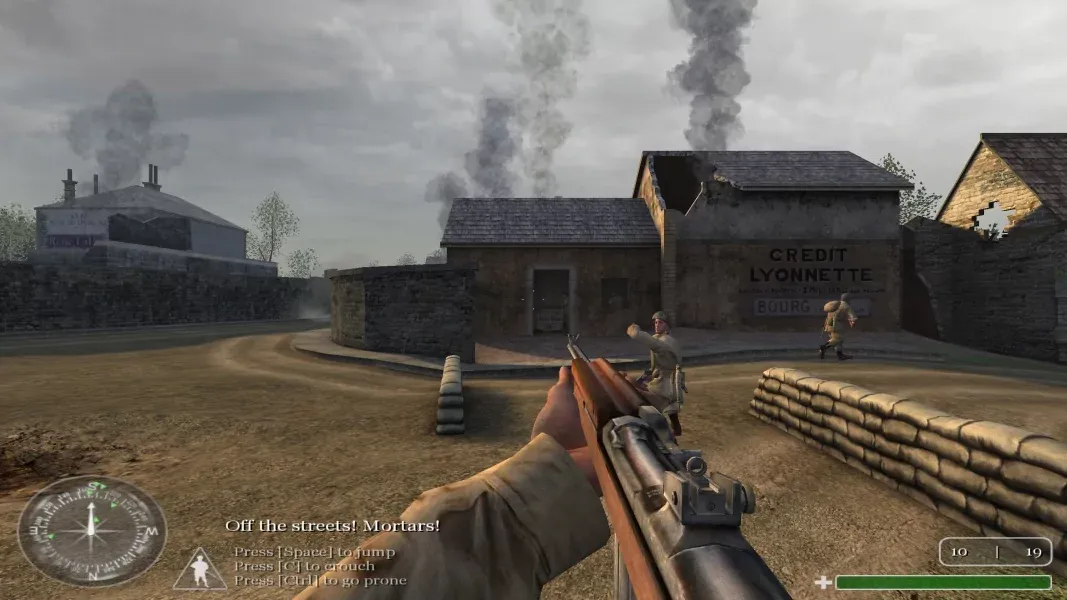 The question is whether and how we can improve the experience of watching old videos. This blog will give you some ideas on restoring the old shine of gameplay videos, improving video quality, and using video intro templates to make these videos more interesting.
The History of Video Games
1950-1970
It's considered the beginning of video games when British professor A.S. Douglas developed OXO, often known as tic-tac-toe, as part of his doctoral research at the University of Cambridge in 1952.
In 1958, was set Tennis for Two - a pretty straightforward tennis game reminiscent of the iconic Pong video game from the 1970s. However, unlike modern video games, Tennis for Two lacked sophisticated graphics. The ball was merely a dot that moved back and forth. Additionally, each player was required to maintain their score.
In 1967, the first device for playing video games simultaneously on TV was created. It was called "The Brown Box" - the first video game home console.
1970-1990
In the late 1970s, home gaming became a reality with the popularization of personal computers. Well-known game characters Pac-Man and Super Mario were already famous. But video game development faced its ups and downs in the 1980s. Luckily, the Internet invention brought a revolution in the gaming industry, leading to significant changes.
2000s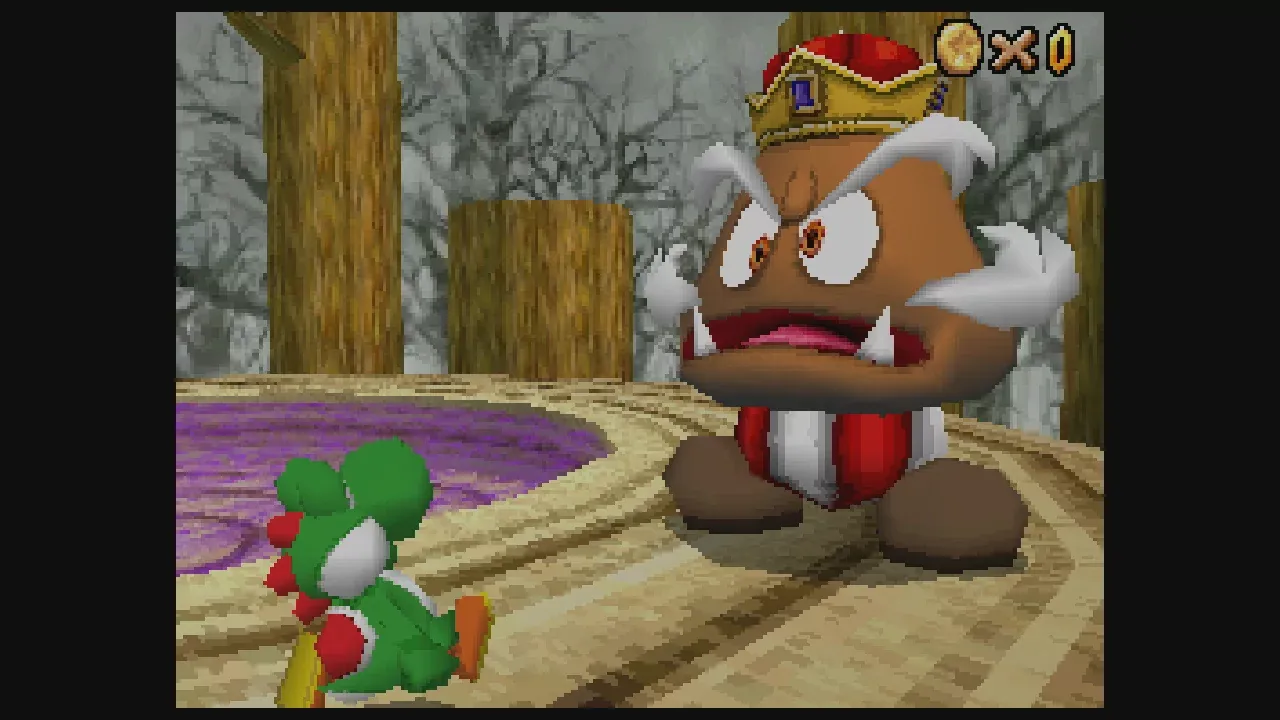 In the 2000s, the modern age of high-definition gaming began. Every new generation of games and visuals outperforms the preceding one because Internet capabilities have increased dramatically since the early 2000s, and computer processor technology is advancing rapidly. In addition, the price of technology, servers, and the Internet has fallen, and it is now affordable and widely used.
The Causes of Degradation in Video Quality
While it is easy to find an old VHS gameplay video from the 1980s or 1990s that has had a minor or significant quality deterioration over time, it was typically flawless back then. So, could have the video quality deteriorated after so many years?
No, the quality hasn't detoriated. Any digital record has the same level of quality as it did when it was produced.
When videos are uploaded to websites like Youtube and TikTok, we usually watch them on high resolution screens like iPhone retina displays or large monitor displays. Back then, we only had very tiny TV screens and older videos were made for such small displays. So when you play them on large modern displays, the quality looks very subpar.
Resolution and frame rate are the two key variables that influence video quality. The good news is that there are techniques for raising the quality of old gameplay recordings. Let's see how you can improve the video quality of old gameplay and make it more interesting.
How to Improve Video of an Old Gameplay with TensorPix?
Taking into account the main aspects of video quality that have been mentioned, the main thing to do with old gameplay recordings is the following:
Upscale resolution - older games had resolution limits much lower than today's HD standard;

Increase FPS - old gaming consoles like Nintendo 64 and PlayStation 1/2 had lower max framerate (30FPS).
The TensorPix enhancing tool saves the day once again. Also known as the online upscaling tool, TensorPix offers several smart AI filters that can be used simultaneously to improve the video quality without the hassle and double processing. In addition, its video restoration technology makes remastering low-quality videos never easier.
Even if you're using TensorPix for the first time, it's pretty easy. After signing in via email, Google, or Facebook, upload a video you want to repair. You can select up to two filters at once in the free plan. Choose 400% AI and FPS Booster.
400 AI adds details to enhanced videos and increases resolution by 4X. It's suitable for gameplay videos less than 1280x720 px in resolution because they need more detail enhancing. It'll do a good job unless the source is blurry or lacks detail.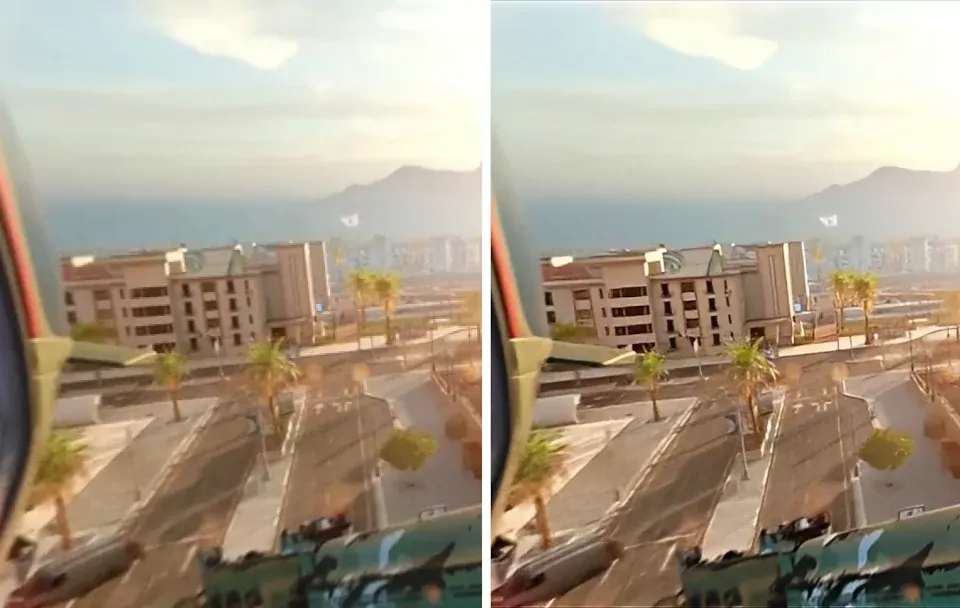 FPS Booster filer can increase video framerate by 2X. Videos with a framerate of 30 FPS or below work best with this TensorPix filter. Your old gameplay videos can be upscaled to 60 FPS with the FPS Booster filter and have a smooth video appearance.
How to Make a Video More Interesting?
Along with improving the quality, you can also add a cool video introduction to your gameplay video to make it noticeable and stand out on YouTube. This naturally leads to more views and more subscribers on your channel.
There are many tools where you can design fantastic introductions, like Adobe After Effects, Premier Pro, and even Canva. However, making video intros from scratch is demanding and takes hours or even days.
Fortunately, we discovered a website that will cut the job to mere minutes called BlueFx - a place where you can find high-quality video intro templates for free! BlueFx templates also support all our favorite editors mentioned before.
For example, you can download the BlueFx Game Intro Free Template and create brand-new intro video with animated titles. This animation can be used in any video editing app. It comes in full HD resolution and can be used for an unlimited time. In addition, this video template contains a Video Tutorial that will show you how to edit the project easily and works on Mac OS and Windows PC.
No extra plugins are needed for any of the introduction templates, so you don't have to spend time buying and installing new plugins. Instead, open and edit immediately. Any template passed the BlueFX quality test on different machines with various configurations.
Usually, it's possible to change the color scheme of some elements in the template. Even the cool music track is sometimes included!
Conclusion
We bet you got excited now that you heard that it's possible to improve the video quality of your old gameplay footage. You can also start playing around with adding free video intro templates to them. TensorPix and BlueFx are the perfect matches for achieving crisp, high-resolution, and entertaining gameplay content.
Go try them out but be careful! Your Youtube channel might suddenly get thousands of new subscribers 😉