In a long-awaited return, the FIAT/IFTA World Conference 2023 made its grand comeback to Europe, bringing together media archive professionals from across the globe. And we had the honor to be there. 🙂
This year's conference, held in partnership with SRG-SSR, took place in the enchanting city of Locarno, Switzerland, nestled amidst the breathtaking beauty of the Alps. 🏔️
Under the theme "Blame it on the algorithm!", the conference prompted attendees to pause and contemplate amidst the AI revolution in media archives. With technology's profound impact on this field, questions arose about its uniqueness, potential pitfalls, and whether AI's dominance is truly a game-changer or simply overhyped. Beyond cataloging, the conference urged participants to explore AI's potential in preservation and access while considering broader plans and possibilities. 🚀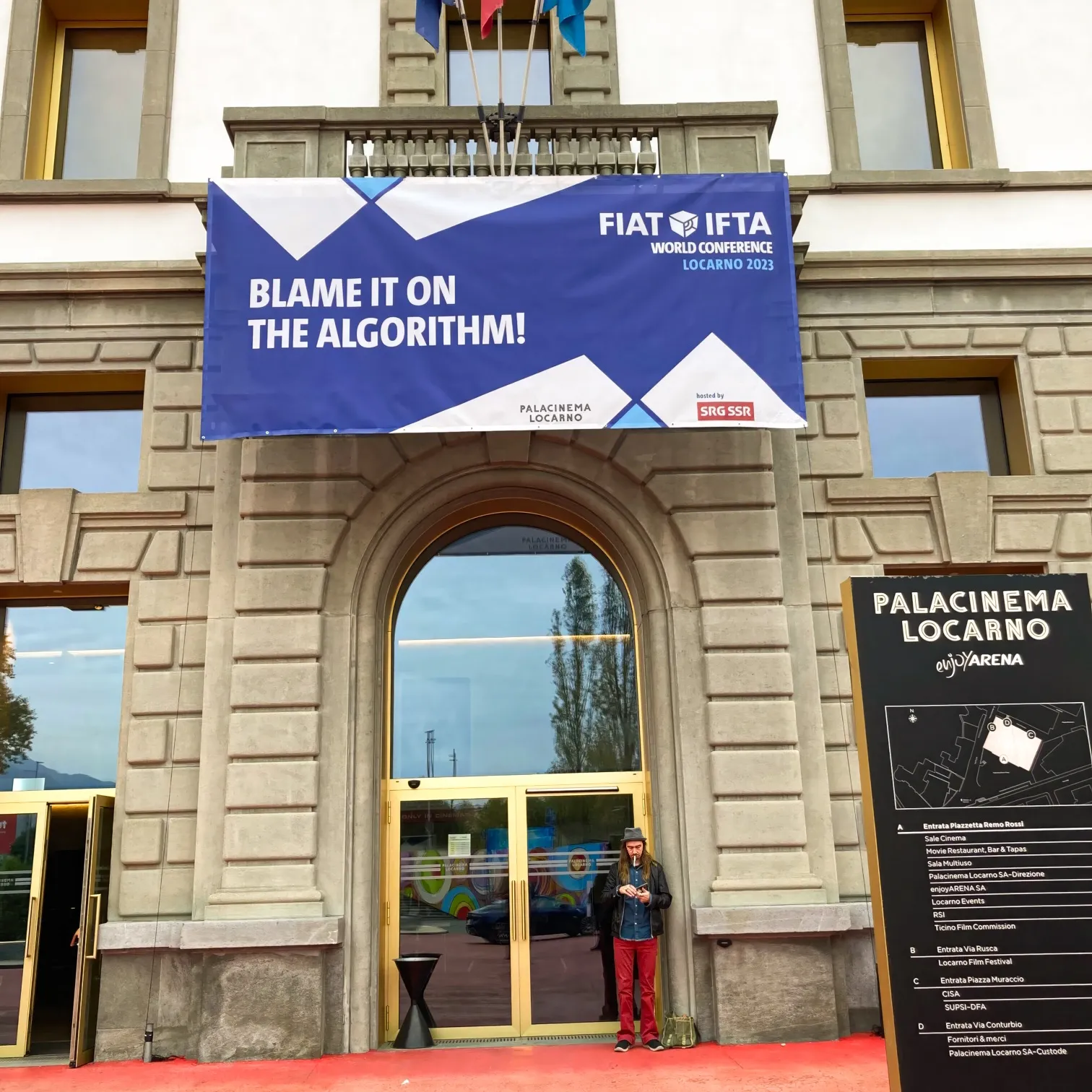 The event served as a platform for valuable knowledge sharing, collaborative discussions, and the exploration of new possibilities. Throughout the event, archivists, developers, strategists, researchers, and industry professionals engaged in dynamic exchanges, sharing insights and experiences.
The program featured captivating keynotes, thought-provoking presentations, interactive workshops, and inspiring dialogues. The atmosphere was filled with the trademark conviviality that the FIAT/IFTA World Conference is known for.
With the crossroads of media, technology, and content constantly evolving, the FIAT/IFTA World Conference provided a space for open-mindedness and a readiness to embrace the challenges and opportunities that lie ahead. As we reflect on the conference, we eagerly anticipate its impact on shaping the future of media archives.
As the conference concluded, participants departed Locarno with a renewed sense of purpose and a deeper understanding of the evolving landscape of media archives.